Jim Leonard's 2018 year ender
Jim Leonard is a musician and visual designer who currently resides on Winter Hill in Somerville. At the dawn of every new year Jim cracks the cosmic egg on the skull of father time and unleashes a dank omelet of unholy text otherwise known as his Boston Hassle year ender. Below is the manuscript from that fabled event.



2018. What can I say man? We all know it's a nightmare inducing hellscape out there but let's focus on the good stuff, shall we?

Here's a playlist of some of my favorite music released this year from a national/global perspective
Locate S,1

Palberta
Yves Tumor
Jackson MacIntosh
Pusha T
Kate NV
Earl Sweatshirt
Chris Corsano & Bill Orcutt
Marie Davidson
Kamaal Williams
Mid-Air Thief
Hailu Mergia
Profligate
Helena Hauff
Shakewell
Carla Dal Forno
Yo La Tengo
Shopping
The Cradle
Al Marantz
Jonny Kosmo
The Men
Royal Trux
Freddie Gibbs
Sleep
Rosali
Creative Healing
Aphex Twin
Paint
Ty Segall & White Fence
Homeboy Sandman & Edan
Booker Stardrum
Sons of Kemet
Autechre
OPN
Jorge Elbrecht
Amine & Gucci Man
Mountain Movers
Ed Schrader's Music Beat
Parquet Courts

And here is some of my favorite Massachusetts/New England related stuff
Astral Weeks A Secret History of 1968 – Ryan Walsh
The first book from Massachusetts native Ryan Walsh (of the band Hallelujah the Hills) traces the story of Van Morrison's time spent in Cambridgeport after fleeing New York City. During this time Morrison penned numerous songs from his seminal album Astral Weeks and developed his signature sound with a number of Boston musicians by his side. The book recounts this time while connecting parallel narratives unfolding around Boston at the same time such as the Mel Lyman Fort Hill cult, James Brown's fabled performance at the Boston Garden, and The Velvet Underground's 60+ appearances in the city and their connection to Jonathan Richman. Highly recommended for anyone interested in Local and or rock and roll history.

Massachusetts/New England Music
I'm going to start the local music list off with a triple play from Erased! Tapes who are putting out some of the most interesting music in the city right now in my humble opinion. check out the rest of the catalog too
Kevin Wynd – Is Secret Roger

Birthday Ass – Baby Syndrome

Sundog – The Measured Mile

I'm biased on this next choice because I play drums on most of it but I'm putting this on here because Al is an amazing songwriter and this is my favorite album of his to date
Al Marantz – Green Tobacco Hair

World Cup takes a quantum leap on this one. Mind-boggling midi orchestra masterpiece for your ears.
World Cup – Marsala

Trixie's Palace guardians Blue Ray actually had FOUR releases this year and they are all *borat voice* VERY NICE
Blue Ray – Open Sesame

Dew Myron comes through with a new record of captivating pop songs that'll get stuck in your brain
Dew Myron – The Chain Will Remain Unbroken

Next up is a two-fer both featuring vocalist Carrie Furniss. The first is Dressage's new album "Take Me Home". Recorded by whiz-kid Spenser Gralla in Southie, this blew me away on my first listen. Incredible performance from all members… Like a space-age spaghetti western.
Dressage – Take Me Home
Part two is Carrie's collaboration with drummer and all around sweet boy Travis Hagan as the duo PLEASER. Abound with autotune, this thing is going straight to MTV baby
Pleaser – Pop World
S the Supplicant, the new project from Sally Horowitz (formerly of MA now in NYC) finds the singer embodying the character of a AI disco singer. Trapped in an endless loop of performance in the dystopian future city of Mechanicalville, the supplicant struggles with coming to terms with her own existence. Don't let this heady conceptualism scare you though, this stuff grooves.
S The Supplicant – Sex in Mechanicalville

Boston Cream has been steadily ripping shows across the city for the past year. Catch em live if you can.
Boston Cream – Mine

Ben Ford Rector writes some truly powerful and witty songs. The live band that came together this year to back him up is amazing and they get extra points for covering creedence on Halloween this year.
Dust From 1000 Years – A Sweet Thing Turns Sour

Western Mass crooner drops a dang best of double disc
Lucy – Best of Lucy

Luke lives in California now but these renaissance fair jams SLAP
The Lentils – My Pillow Lava Part Zero: Zero's Revenge

Andy rips.
Andy California – Thee Amazing Andy California

New Aura put out two heady EP's of raw psych stew this year. give it a whirl
New Aura – New Aura

Kathy Snax dropped an eerily minimal ep to haunt your winter nights
Kathy Snax – The Spooks

I also released a record so here is a SHAMELESS PLUG
Rene Chambers – Kremlin Bats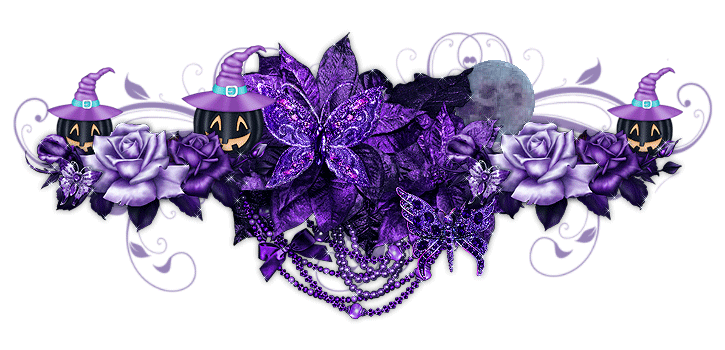 Finally, we lost a lot of good ones this year R.I.P
MARK E. SMITH

PETE SHELLEY

ARETHA FRANKLIN

JOSEPH MAUS (Brother of John Maus and bassist in his band)

HARDY FOX (Residents)