Jim Leonard is a musician, visual designer, and native bay stater who currently resides on Winter Hill in Somerville. You can check out his music here:
The primordial ooze of 2020 gurgles as a figure emerges from its depths. A being whose very anatomy appears to be made from the stuff of stars, flickering in a wild heat of newness. As this golden creature ascends from the tepid stew of a botched year now gone the world receives its name, 2021. In the dude's nebulous grasp are the stone tablets which bare the document known as Jim Leonard's 2020 Boston Hassle Year Ender. Below is an unabridged translation of that scripture:
Hello, I won't dwell on the negative. It's unnecessary and I'm sure you, the reader, do not need the extra psychic weight. Instead I'll attempt to focus on the bright spots in a year we can all agree was piss-poor. OKAY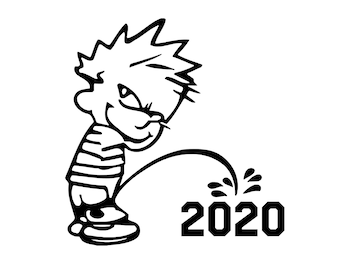 Favorite releases from a national / global perpective:
Favorite Boston / New England related releases:
Some of these heads have vacated New England, what can ya do? This list is presented in no particular order. let's do it.
The Chives – S/T

Sometimes a record rolls around that restores your faith in all that you hold sacred. This year it was The Chives S/T for me. Featuring a Trixie's Palace supergroup (members of Blu Ray, Dew Myron, Loretta, Brittle Brian Etc.) This thing is chock-full of anthemic barnburners and pop gems. Some favorites include "Your Mom's a Bitch", "Runnin' From The Law", and a cover of Sabbath's "Fairies Wear Boots".
Sweeping Promises – Hunger For a Way Out

This one really took off and it's great to see my homies and former bandmates getting the recognition they deserve. Lira's vocals are top notch as always and the production is cold and menacing. 10 post-punk jabs for a year that deserves a jab or 2. I was going to play on this but I didn't, woops.
Beat Awfuls – Banana Appeal

Dave Cave was a fixture in Boston music for years fronting bands such as The Lot Six and Viva Viva. Now located in Virgina, He's still cranking out gold. The thing about this stuff is it's full of you-wish-you-wrote-this hooks and quick wit lyrics that don't get old. 24 minutes of ear worms that'll be stuck to the inside of your skull for days.
Joseph Allred – Michael

This ones like a fine wine. Do you need to fucking relax? Throw this slab on your table and melt into the couch. Beautiful playing, almost medieval at times. Spark up some palo santo and take a warm bath, you deserve it.
Pleaser – Rose Ceremony

Firey pastiche pop from two Boston Ex-pats. Queasy synths ungulate around broken electronic beats and operatic vocals. "Give Me All Your Passwords" or else.
Thighs – Hell Hole by the Ocean

Boston veteran Dan Shea leads a gang of rippers to the hellhole by the ocean. Released by the venerable North Shore label Kids Like You and Me this tape freaks in the best ways possible. I gotta say, I love the addition of Andy Allen's baritone sax on these recordings and the humor in Shea's song writing on tracks like "Fatter" and "Freedom Fries" will split ya fuckin sides ked.
Little Priest – 2020 ep's

Shawnie Brando of Bugs and Rats held up in a basement this year and came through with 4 Ep's under his Little Priest solo project moniker. An apocalypse soundtrack recorded on corroded magnetic tape – blasted drum machines are punctuated with shrieking guitars and a general sentiment of impending doom.
Betty Moody – Deja Vu

The first single from Somervillain Betty Moody dropped just before the pandemic hit and eerily foreshadowed the broken time effect experienced by us all this year. Ethereal vocals swirlling in a deep blue sea of polished pop production that'll fill your dome piece with cumulonimbus clouds.
New Aura – No Sky in the Tropics

These blokes are disciples of the church of Spacemen 3, Jesus and Mary Chain, and the like. Crank the echoplex to 12, strap on a Vox teardrop and swan dive into an Olympic sized swimming pool filled with reverberation and a dash of Anglophilia.
Cult Fiction – I Will Kill You

Former Black Lodge bong demons come through with the second release on this list to include a Black Sabbath cover (This time it's "Sweet Leaf"). 8 soylent powered blasters clocking in right around 20 minutes. The cover appears to be an illustration of an ophanim angel brandishing a sword and a pair of AK-47's with a weed leaf emanating from its interior. What could go wrong?
Al Marantz – Sidewalk Stoller

Following a move to New York City in the spring, Marantz's computer exploded. I'm pretty sure this was god's way of punishing him for moving to NYC. Anyway, Al collected the debris from his destroyed harddrive and a produced a record of 12 tunes that rival most stuff people release with fully functioning technology. I got to play drums on a couple tracks which was fun.
Nathan Ventura – Real Good Driver

Recorded in a car at various truck stops and parking lots across the USA. Claustrophic and brooding dirges live alongside freewheeling rapping and loose acoustic fingerpicking. Sounds like America to me bub.
God's Wisdom – S/T

Western Mass rapper God's Wisdom hit us with his strongest release to date with this self titled LP. Wisdom snarls over 12 tracks that feature 10 different producers.
Outlive the Sun: ERASED! Tapes benefit comp

There is so much good stuff on this comp (almost 70 tracks) I won't get into reviewing the music. This comp was released in April to benefit Cosecha and Families for Justice as Healing. Props to ERASED! / Jonathan Nankov for putting this together.
Favorite Books I read in 2020:
Vacationland – John Hodgeman
Vacationland is an autobiographical account of comedian John Hodgeman's life in the northeast following his upbringing in Brookline to Western Massachusetts and finally to coastal Maine. Hilarious, front to back and all too relatable for any New Englander.
Hell's Angel – Sonny Barger
90% of the books I read are autobiographies. This one was great and filled with all of the fucked up stories you would expect from one of the founding members of the most notorious motorcycle gang of all time.
Against Creativity – Oli Mould
An eyeopening critique on the commodification of creativity and the creative worker within contemporary capitalism. A must read if you work in any creative field.
Favorite film event in 2020:
The Thing / They Live double feature
Although theaters were closed, the Coolidge Corner Cinema got creative and hosted numerous drive-in events at Medfield State Hospital. The now-abandoned mental institution served as the perfect backdrop for this creature double feature of two John Carpenter classics.
Finally, we lost some real ones this year. Cheers to them.


MF DOOM


John Prine


Ennio Morricone


Kobe Bryant


Eddie Van Halen


Alex Trebek
Until next year, godspeed