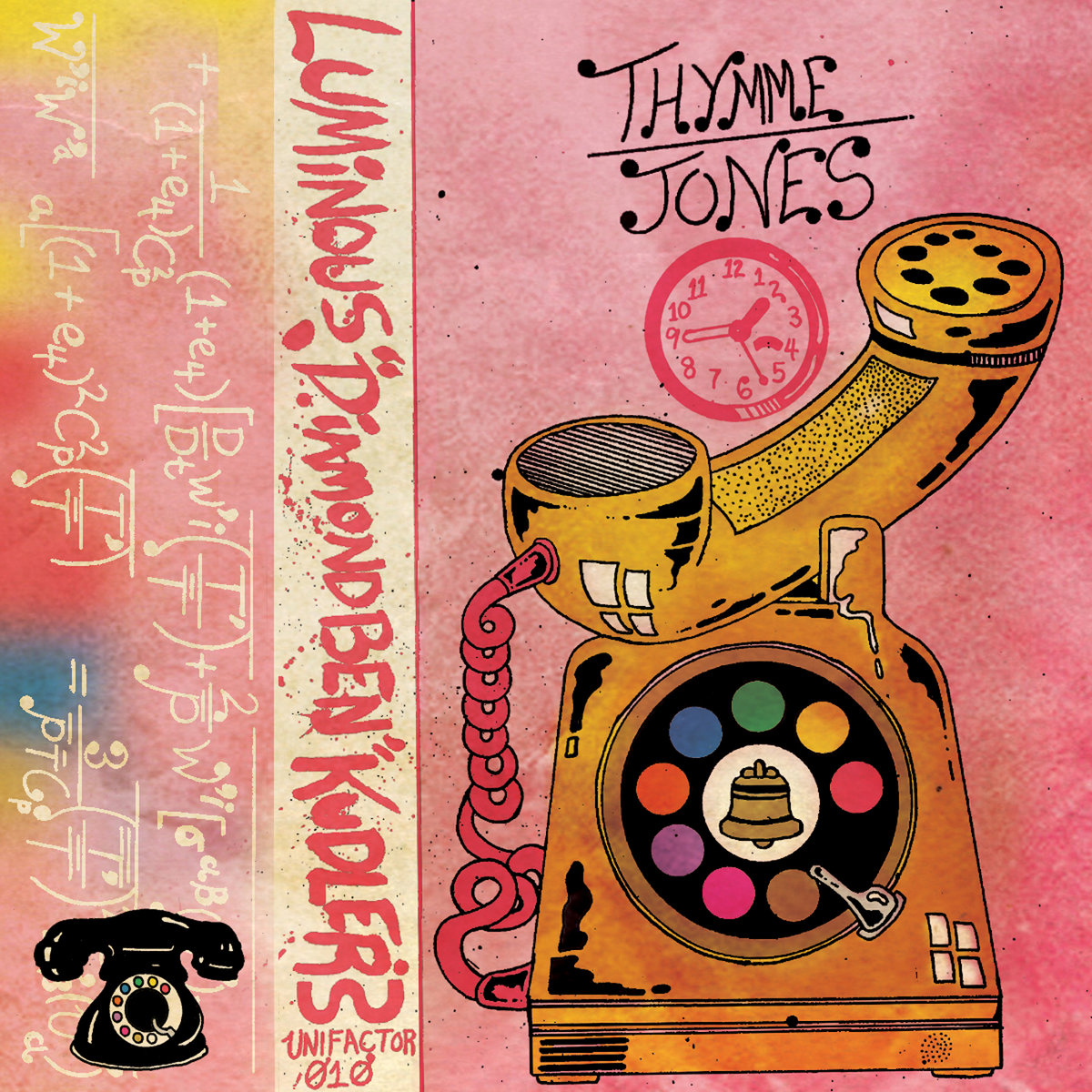 Luminous "Diamond Ben" Kudler – Thymme Jones
A study on strain and composure with tart dissonances and angular trips. Melodies come from phrase endings and where these phrases overlap. Thymme Jones is like wading in a tide: if you keep looking up, you might feel stagnant, but once you look out, you realize you've been tugged in some direction to face another horizon. But with a closer listen, tethered ends and intervals in pitch can be parsed out, bell tones gain distortions, electric spasms feel like static, and everything appears to hang off one crooked, linear motion. Thymme Jones is a restless melodic stream that always looks inward for its next move.
Max Eilbacher – Music For Piano #7
Horselords' bassist Max Elibacher deconstructs Japanese avant-garde composer Toshi Ichiyanagi's score for "Music for Piano #7", using a Max/MSP patch to perform the score. Toshi's composition generally uses extended piano techniques when performed, but here Eilbacher hand picks two palettes for the computer to perform from: electronic sounds on the A side and field recordings on the B side. The result is somehow cohesive across both sides; electronics with puckered lips swapping spit and tinny tones skating over pinches of metallic fat are fitted to the same formula as scratching keys and twigs, public voices cupped under a roof, and generally any sound that's accompanied by air. A stuttering amalgam that possesses Max's exploitation of harsh sounds and gritty particulates, but with a predetermined precision and orderliness.
Skin Graft – Peripheral
Peripheral wastes no time making you shit your pants. An abrasive barrage of static pummels you and throws you head first into its downpour. But after the immersion, you acclimate and start to make sense of the depths. A suffocating mob still has edges and breaks; it'll centralize, letting some sounds buzz around outside of it, and it'll be all-encompassing, defining a perimeter and keeping all sounds inside. Peripheral's weight, size, and shape has a certain shifting ambiguity, but no matter what, it goes best with a dark shroud.