Subscribe to Actually/Certainly's Newsletter
"Media content you should and shouldn't waste your time on"
By Anna Cayco
BOOK: Goodbye, Again by Jonny Sun  – ⭐⭐⭐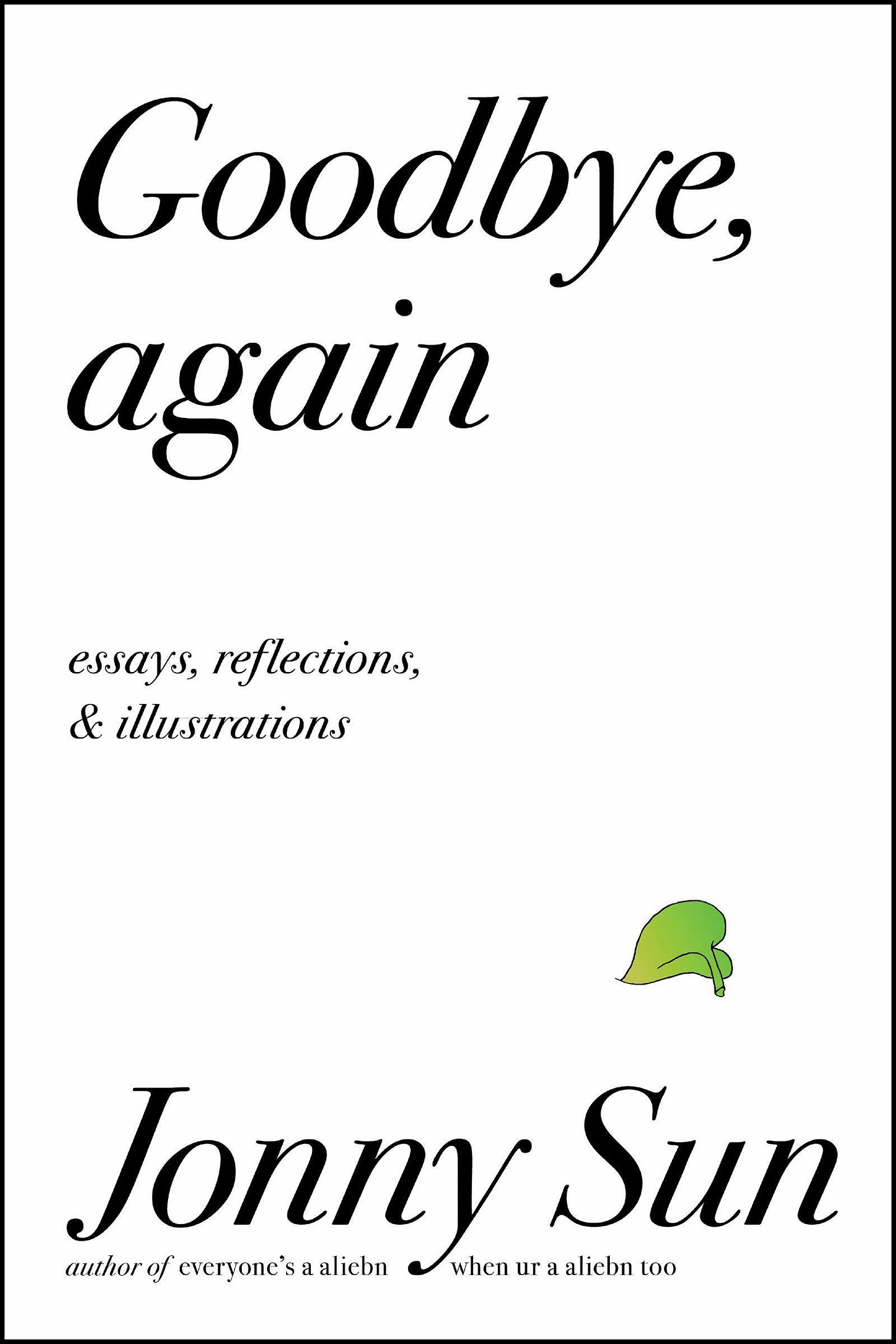 Goodbye, Again is an accurate glimpse into the social anxiety, fear of unproductivity, and loneliness that young adults experience amid life transitions. There were many moments when I had to put the book down because it felt like Jonny Sun had rummaged through my journals and copied some sentences. One of the most humorously relatable entries was "Three Concepts for a Birthday Party" where he describes the stress of throwing his birthday party while ensuring all his friends from different circles felt included. The most accurate depiction of shopper's anxiety can be found in "I am trying to decide if I should buy two rolls of paper towels or three" – complete with pictures.
At times his prose is dragging and falls flat. Some chapters echoed the same sentiments from previous stronger entries. While he is writing about his anxiety, sometimes it comes off as if he is anxious to write for the reader. The frequent need to explain and rationalize his thoughts and actions can prevent establishing trust and intimacy with the reader.
Then, I realized that I might not have read the book in the right manner. I might have actually ignored one of the recurring insights from Sun's memoir. Often, he will refer to his plants and their need for slow growth as a reminder that life, specifically productivity, doesn't have to move fast. So, Goodbye, Again is best not finished at once but picked up from time to time, especially when feelings of loneliness and anxiety arise. It's best to read just as the title implies – a possibility to meet and depart once more.
MOVIE: Shiva Baby (2020) – ⭐⭐⭐⭐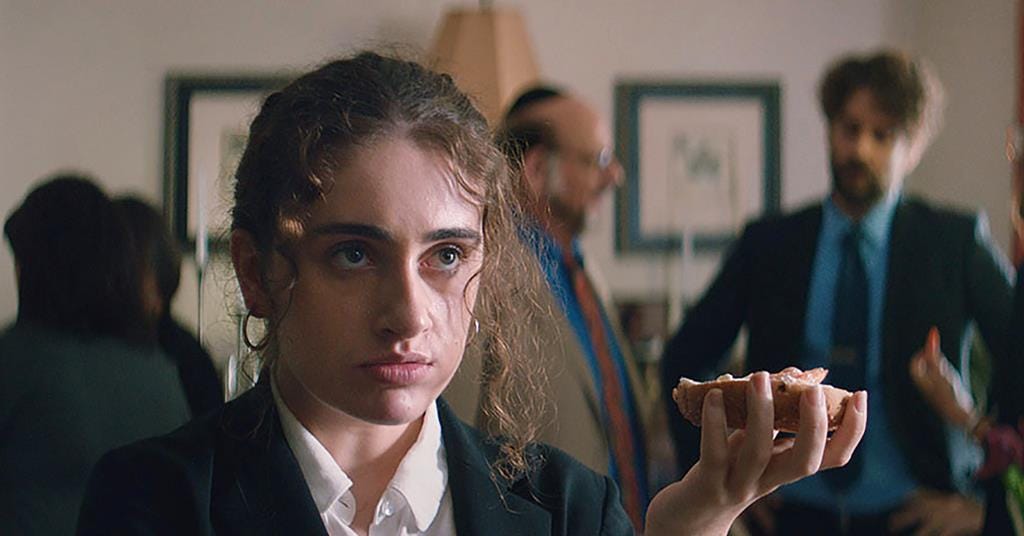 Shiva Baby's plot sounds like the beginning of a bad joke: At a Jewish funeral service with her parents, a college student runs into her sugar daddy and ex-girlfriend. But this film is a fascinating study of discomfort. Immediately, the audience intrudes on Danielle, the protagonist, hastily having sex with her sugar daddy as she rushes to meet her parents at a shiva or Jewish funeral service for an unknown family friend. For a few hours, she is trapped with her overbearing parents, nosy neighbors, her bitter ex-girlfriend, and later, her sugar daddy.
For the first few minutes, the movie doesn't hold back on disclosing scandal after scandal. But it doesn't lose steam as Danielle finds ways to embarrass herself and her parents throughout the rest of the shiva. Comedian Rachel Sennot makes her debut and delivers a convincing performance of a young woman trying to prove herself to no one, unprepared to face the consequences of her reckless actions. All this happens with precise scoring and sound editing – a mix of plucky strings, baby tantrums, and gossipy chatter. It's a masterfully cringy experience watching Danielle grapple with her religion, sexuality, femininity, and morals in front of her Jewish community.
MUSIC: Tsukino by Mei Semones -⭐⭐⭐