Jim Leonard is a visual designer and musician from the north shore of Massachusetts. He currently resides on Winter Hill in Somerville where he has been toiling over a new LP and body of artworks in his basement. At the dawn of every new year Jim cracks the cosmic egg on the skull of father time and unleashes a dank omelet of unholy text otherwise known as his Boston Hassle year ender. Below is the manuscript from that fabled event.  
2017 was fucked and I'm trying to forget it happened. In spite of all of the terrible politics, natural disasters, social unrest, etc. there were some shining stars of creativity that made everything seem sorta OKAY.

Here's a playlist of some of my favorite music released this year from a national/global perspective
Bill Orcutt, John Maus, King Gizzard, Laurel Halo, Joey Agresta, Lil B, Lily Konigsberg, Andrea Schiavelli, Ryan Power, Sneaks, Mount Kimbie, Joanne Robertson, Dean Blunt, Banny Grove, Ariel Pink, Karen Gwyer, Kaitlyn Aurelia Smith, Eric Copeland, Jlin, Bjork, Arca, Sleaford Mods, Future, Actress, Jana Rush, Daniele Luppi, Parquet Courts, Gaika, Shabazz Palaces, Oneohtrix Point Never, Deerhoof, Laetitia Sadier, Juana Molina, Escape-ism
And here is some of my favorite Boston/New England specific stuff:
Ben Hersey – The Autograph of Steve Industry
This is about as Boston-specific as it gets guy. Ben Hersey's first novel is a tour de force in masshole vernacular. I like to think this book was spawned when some dude dropped his dunkin coolata in the kowloon lagoon and that shit just started bubblin' like crazy ked. If you grew up in the greater Boston area 'Steve Industry' is a must read…dood
Next up on this list is the BOSTON CELTICS bby!
This team is on fire. Kyrie and the boys are the best team in the NBA right now. Get into it
20 FAVORITE BOSTON/NORTHEAST RELEASES FROM 2017 BELOW (IN NO PARTICULAR ORDER)

Urochromes – Night Bully
"I'm gonna confront ya"
Blau Blau – Kiss Kiss
"Heaven thinks we're running out"
The Divided Self – Serpent of Desire / S the Supplicant – Singles
"My baby moves by divine right, he trys to take from me my limelight"
Joey Agresta – Let's Not Talk About Music
"I feel like shit and I want to die"
Dust From 1000 Years – Dust 2017
"I've got a cowardly heart and I've lost myself in my bullshit art"
Cult Fiction – Pissed
"I drank 2 pots of coffee so that I could feel my body"
Tommy Allen – Sea of Same
"I chase the shadows chasing after you"
Amelia Devoid – Hypogeum
"Stolen crowns, murderous crowds, upside down poles, old shrouds"
Monsieurs – Deux
"Suburban girls in the city, watch em' go psycho"
Birthing Hips – Urge to Merge
"Celery, cream of wheat, put it in my belly please"
Rob Noyes – Feudal Spirit
(no lyrics) Technically this was right at the end of 2016 but ¯\_(ツ)_/¯
Gracie – The Heat of Sunday Morning
"Oh shit, look who it is"
Ryan Power – They Sell Doomsday
"The seltzer is no longer fizzy. What the fuck happened?"
Jaw Gems – Heat Weaver
(no lyrics it just bangs really hard.)
Lina Tullgren – Won
"I took off my face, I could be great"
Creaturos – Creaturos
"I've got a match, have you got a smoke?"
Frank Hurricane – Mountain Brew Light
"One last puff off the crack rock, that's what the gangsta said. yeah who got that cigarette but ate shrimp til death?"
Zach Phillips – How to Slip Away
"Do your rhymes support civility? Does your mind support senility?"
Jazz Massagers – Live
"I wear super high waisted tight jeans that crawl up my asscrack so I probably would enjoy a colonoscopy as long as the doctor wore denim gloves"
Various Artists – Famvolver
I'm biased. fun project. only took 2 years to complete, bless ya heart ben tan
THANK U NEW ENGLAND, LUV U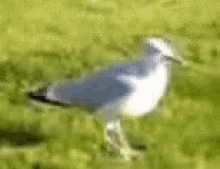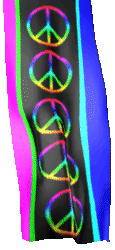 We also lost a lot of good souls this year. Respect and love to all.
RIP DANNY MONSTER CRUZ

RIP FRED COLE

RIP SUNNY MURRAY

RIP WALTER BECKER

RIP HARRY DEAN STANTON

RIP CHUCK BERRY

RIP CLYDE STUBBLEFIELD

RIP TOM PETTY

See you in 2018 jerks