Subscribe to Actually/Certainly's Newsletter
"Media content you should and shouldn't waste your time on"
By Anna Cayco

Usually, I'm selective on the movies I watch for this monthly newsletter. But given the recent presidential elections in the Philippines, my home country, I decided to revisit a documentary I have not stopped thinking about since I watched it in 2020.

I appreciate all those who are subscribed to my newsletter. Thank you for choosing to keep these monthly emails in your inboxes and for giving me a platform to voice what is important to me and to my country. While I usually ask to forward this newsletter to those you think would enjoy it, please share the documentary The Kingmaker instead. Vigilance on information on the dictatorship and the future is much more important.
BOOK: Interior Chinatown by Charles Yu – ⭐⭐⭐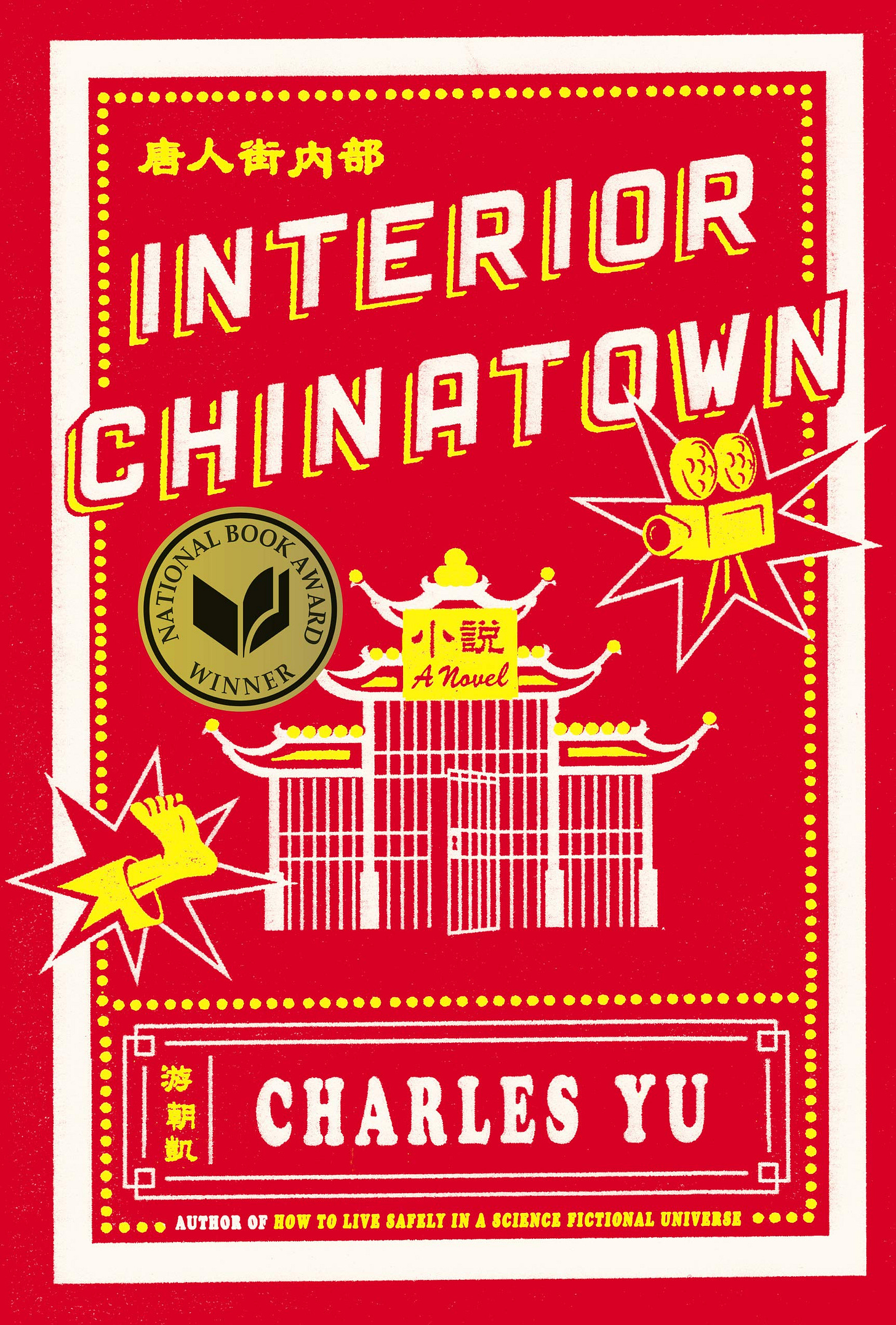 Normally you can find Willis Wu serving customers at the Golden Palace restaurant in Chinatown. Other times, he is helping detectives solve crimes in the area. Sometimes, Willis is even the victim of these cases.
Interior Chinatown is an allegorical screenplay-novel that delves into the different stereotypes of Asian Americans in media and American society. The prose playfully traverses between the stream of consciousness of Willis, his mother, and his father and the screenplay of the local crime drama Black & White, where members of Chinatown play as extras. Willis grows tired of playing as Generic Asian Man, dead or alive, and aspires to become something bigger – the Kung Fu Guy. But in his attempts to rise to fame, Willis undergoes a Truman Show-like existential crisis and breaks the 4th wall to self-actualization.
While it's a humorous and creative take on addressing the model minority and Asian discrimination in America, Interior Chinatown doesn't add anything new to those discussions. It has a grand setup but quickly falls short after the climax. Despite all the questions it poses about the Asian American experience, it seems to fail to ask, "What now?" Still, Interior Chinatown makes a compelling read for younger audiences, especially of that demographic who want to learn how to resolve being both Asian and American. It also makes a great read for people wanting to understand the complexities of being Asian American.
MUSIC: MAHAL by Toro y Moi – ⭐⭐
<iframe style="border-radius:12px" src="https://open.spotify.com/embed/album/16AQyjz1z9rOsTm6iVrBUR?utm_source=generator" width="100%" height="380″ frameBorder="0″ allowfullscreen="" allow="autoplay; clipboard-write; encrypted-media; fullscreen; picture-in-picture"></iframe>
I have never actually listened to Toro y Moi's music till now. I thought it was a good opportunity to finally give them a listen with their newest album MAHAL released last month.
MAHAL translates to "expensive" in Tagalog. Unfortunately, most of the tracks in the album don't live up to the title. Much of the production is stripped down and doesn't sound that expensive. The first half of the album can be skipped. Without a compelling start, the listener is left waiting for when things pick up. It doesn't help that the vocals are louder than the instruments, which only makes it more evident how unimpressive they are. There is a clear lack of variation as seen in "Postman", "The Loop", and "Magazine".
Things do start to become more interesting towards the middle of the album. Admittedly, many of the better songs rely on the bluesy instrumentals and less on the vocals like "Last Year", "Mississippi", and "Clarity". The best song is probably "Last Year", which has enough variation in its arrangement, transitioning from a high-fi blues intro, playful jazz verses, to a low-fi outro, to stand out.
MAHAL's trajectory fades towards the end. From "Heatwave" onwards, Toro y Moi can't seem to decide on a genre, all while suddenly mimicking The Beatles. While they have been enjoying some popularity, Toro y Moi needs to cement the direction of their music after this album.
MOVIE: The Kingmaker (2019) – ⭐⭐⭐⭐⭐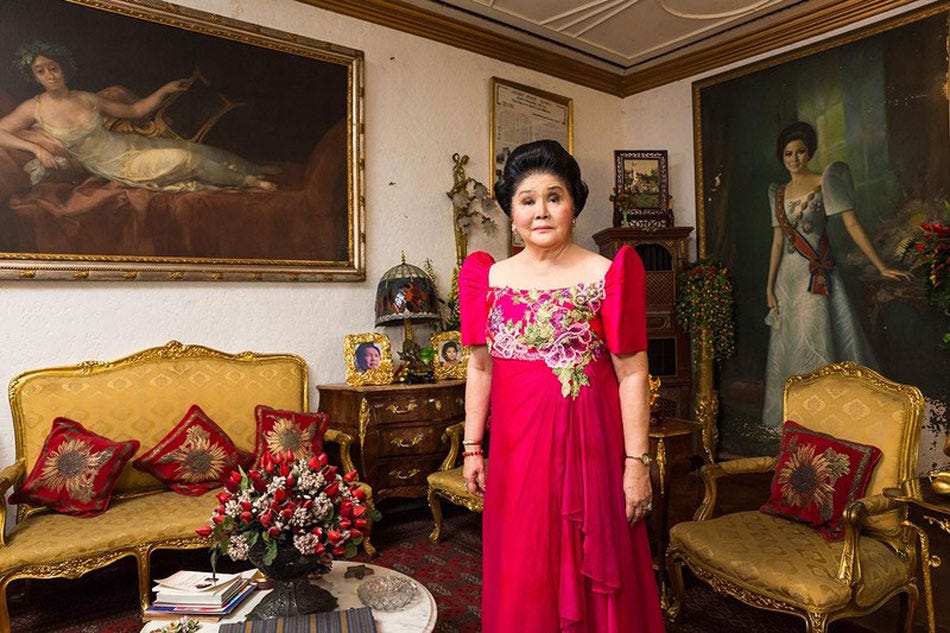 You cannot talk about Ferdinand Marcos' dictatorship without talking about his wife. American director Lauren Greenfield not only paints a pretty complete picture of Imelda Marcos and her influence but also lays the ground for the future of Philippine politics.
It was important that this documentary was an American production because the Marcoses would never have openly bared their stolen wealth to Philippine media. Greenfield and her team had access to one-on-one interviews with the late dictator's family and their ostentatious households. But with every memory Imelda recalls, and every art piece she shows off, Greenfield counters them with testimonials from Martial Law activists and victims. This results in exposing the delusion the Marcoses live in.
The documentary also chose Calauit Island to represent the Marcoses' effect on the country. The regime initiated many costly projects, but Calauit Island was a fever dream. Indeed, Imelda dreamt of beautifying the country with poached animals from Africa at the cost of the natives of Calauit Island. Today, the island is long forgotten but the animals remain and are neglected. Similarly, the dictatorship had left the country in shambles, with mounds of debt and a fractured political infrastructure.
The Kingmaker isn't just a retelling of the past. The latter half of the film follows Ferdinand Marcos Jr.'s bid for the vice presidency in the 2016 elections. While he narrowly lost, a new dictator stepped in and echoed the crimes of his father. Here, Greenfield concludes the film with a warning of history repeating. Looking back, and considering Marcos Jr.'s recent win in the 2022 presidential elections, The Kingmaker is an excellent explanation for how and why we got here.