Music is an ever-evolving medium where artists can shed their skin throughout releases to reveal they are capable of new sounds. When listeners dig deep, they find work that they may never even think of before. New sounds, emotions, and ideas are discovered. With that grows the fanbase and attention many of these independent artists need to survive. These cats survive without a Public Relations machine pumping out hype to a crowd that devours the same meal every week. One of the most appealing aspects of supporting these type of artists and groups is that they feel the confidence to progress themselves. They know they have a fanbase to back them up. Many of my favorite artists that regularly (and, sometimes, sporadically) release work offer new material that both caters and surprises their audience.
Greta Van Fleet is not that band.
I'll make this quick because this band deserves less than zero attention. As the worst Rush parody band, Fleet's success reveals the disgusting creature that gobbles up the mundane only to vomit the remains onto the masses. An artist that remains in the mainstream often doesn't have to keep pushing themselves. The average listener/streamer will always support them no matter what. Greta Van Fleet leaves this deep, dark hole in my soul that makes me scared to even be some sort of artist. This band is, without a doubt, capitalizing on the nostalgia-train. People want to hear the "good ol' days," because they believe they're drowning in music that is copy and paste. They refuse to submerge themselves deeper into the music community to discover that next gem they so clearly want to find. A band like Greta Van Fleet offers the illusion that they are a breath of fresh air. They're aesthetic is poor, resulting in music with laughable lyrics, abysmal vocals, guitar riffs that can't capture the energy of rock legends past, and a very big aim to be as average as possible. They are below average. The music is equivalent to moldy bread; it was left out to long, but someone, somewhere, will find a good use for it. Fleet is not just some cog in the machine; they are a massive tumor that listeners need to remove for it to cease less it spreads its infectious depression.
This year, just like any, artists that do not get the giant attention pushed out excellent releases. That's not to say some big names dropped excellent work. Iceage came back into the post-punk scene with their album, "Beyondless." Janelle Monae continues to stun audiences around the world with, "Dirty Computer." At the end of the article, honorable mentions will be listed. Releases such as EP's aren't on the list, though something like both Black Thought's Streams of Thought volumes are worth bumping. Volume 2 blew me away that I listened to it on repeat for about two hours upon initial listen.
Some of these releases made me cry, scream till my throat felt like it was going to explode, inspire me to continue my writing, and appreciate the passion of those who dedicate their life to the craft. They don't have dozens of producers and writers on their side. They have fans, family, and their love for creation to push them. Here are my picks for the Top 10 albums of the year.
As I say every year: forget the numbers, and respect the art.
Deportation Blues – BC Camplight
The story behind this album adds to the value to the album. Brian Christinzio's story about being held back from returning to the UK is the backbone to his latest release. The opening track is a cluster of different sounds and emotions. It sounds like what Christinzio's mind was going through at the time; a constant whirlwind of hopelessness, confusion, and worry.
"I'm Desperate" is the standout in this release. The nightmarish-entertainment this track provides is heart pounding. The immediate sense of anxiety hits you like a double decker bus. The crazy thing is that the subject matter calls for songs that you would suspect would be slower and melancholier. Christinzio puts in a ridiculous amount of energy into most the album making you want to get out of your chair to dance. "Fire In England" is this awesome track full of great drum beats, guitar riffs, and more. The opposite of this is something like "When I Think of My Dog." A song that is both very cute and a bit of a heartbreak. One can't help but picture someone so close to them during moments of sadness in their life.
This release is helping BC Camplight become a house hold name. There's so much talk about this album, and it's excellent reception makes me happy. This man's talent is not something to store in the attic; it's talent and effort that should be shared with others.
This is My Dinner – Sun Kil Moon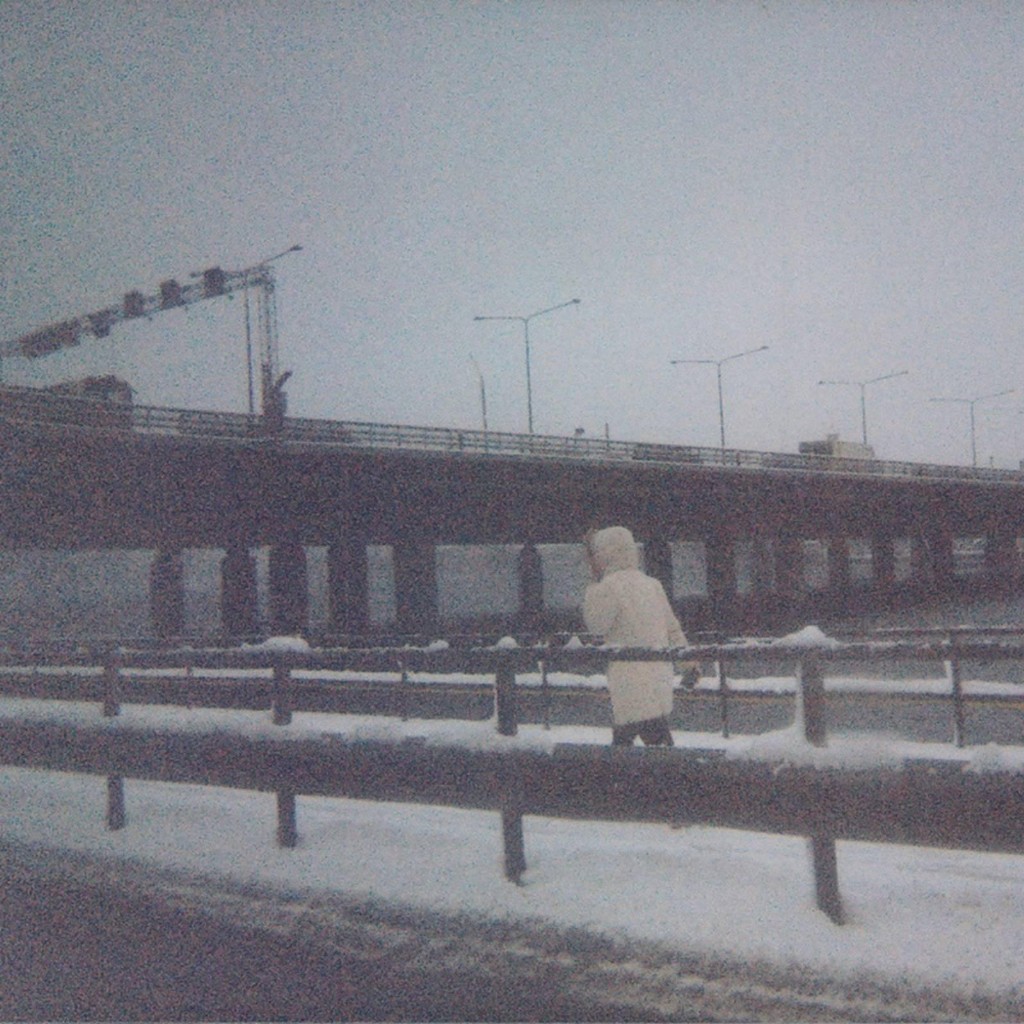 If you expected me to not put something Mark Kozelek related on my list, you're insane. In 2018, he released a self-titled album (which I also recommend) and "This Is My Dinner," a hilarious, moving, inventive, intriguing journey during his time in Europe. I say hilarious, but there's also moments of deep emotion. "Linda Blair," had me gasping for air as he mimics the "The Exorcist" character. Then, I start to break down crying as he talks about trying to make it home to see his dying cat one more time. I also wept at the end of his other album this year where he talks about the absolute worst fear I have. Damn Kozelek just knows how to play puppet master with my heart. You never quite know what story you're going to hear next on a Kozelek track. I find myself always sucked into his tales. They are all over the place, yet they relate to similar themes and ideas.
Every album since the release of "Benji," have all had this unique songwriting that makes him standout, but what makes me excited for each album is how the band will sound. On this release, there's the wonderful groove of "This Is Not Possible,", the beautiful arrangement of "Candles," and the musical build-up of "Copenhagen." There's a lot of new sounds and feels that we haven't heard from Sun Kil Moon in previous records, which is not to say their other releases weren't less than excellent; it's just refreshing to hear a band continuously push their sound. The evolution of both Kozelek's songwriting and the way the songs are arranged is as inspiring as ever. I still find it confusing that people believe he isn't putting out work that compares to "Benji." I see a lot of complaints that he's just getting mundane and the melancholy isn't beautiful anymore. I humbly disagree. There's plenty of metaphors here that offer a quiet beauty about life, and minimal, emotional compositions that tend to complement Kozelek's writing.
Cool Side of the Pillow – Henry Canyons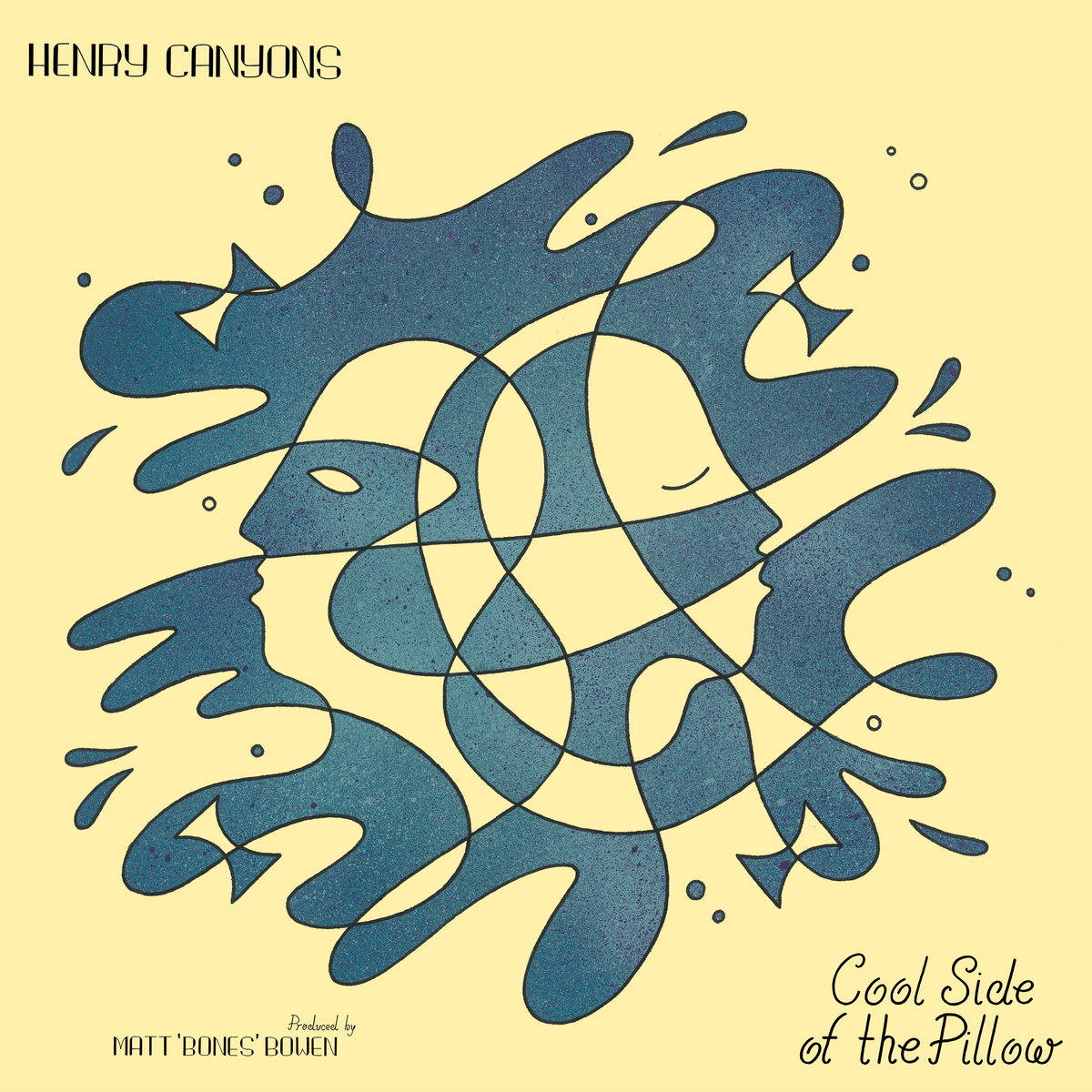 This album is my introduction to the vivid rapper Henry Canyons. I'm hooked for life. The beats on this are smooth as silk. I couldn't believe how stunning it sounded when I initially listened to it. Throughout multiple listens, I keep picking up on new aspects to appreciate in the production. The simple jazz beats lend themselves to a man who has astonishing flow and impeccable lyricism. Going from "Goodnight Moon," to "Easy Come Easy Go," is just outstanding. I adore both of those tracks, and appreciate the "Twin Peaks," sample. "To The Dreamers," is my pick as the best song off the album. As the title suggests, it is very inspiring. It provides hope for anyone out there who believes they can do more artistically. It's a reassuring song that I play on loop to provide confidence in myself. His features also include Homeboy Sandman and billy woods, two of my favorite active MC's. Along with them, Zoe Rose Palladino is new to me. You will fall in love with her voice
It's crazy to see this guy not get as much attention as he deserves. There's nothing here that would not interest an avid listener of hip hop. Canyons, hopefully, will rocket himself into people's playlists and minds.
Age Of – Oneohtrix Point Never
This has nothing to do with the review, but I get to see OPN with his orchestra in February. You do not understand my excitement.
This medieval-esque, futuristic, glitch, vivid album is a delight. OPN has this ridiculous talent of stringing sounds together to create something that no others can duplicate. All sorts of aesthetics and production float around in the tracks. One of the aspects of the album that isn't typical OPN is the inclusion of vocals and collaborations. I, for one, am a big fan of the distorted vocals, especially James Blake on, "Babylon." The collaborations range from Anohni to Dominick Fernow (aka Prurient).  "The Station," has this intriguing, distorted vocal sung by OPN. I'm all for hearing these cool voices in future releases. It doesn't take away from the experience, which every album of his is. It sounds like someone stuck in this cold, bleak future warning us not to stray course.
The seamless blend of genres and styles brings out some stunning moments. "Toys 2" is a personal favorite of mine. A gorgeous trip into the future where it's hopeful and not filled with fear. Contrast to that, it sometimes feels like the characters in OPN's story are near the end of it all. "Last Known Image of a Song" ends the album with that sense of loneliness that, I believe, builds up during the album. The three women on the cover are the travelers through time where they get swept up in the light and the darkness of the unknown. If you haven't listened to "Age Of," you must. It's an experience that is hard to describe because of how unique it is.
Heir of Despair – Sigh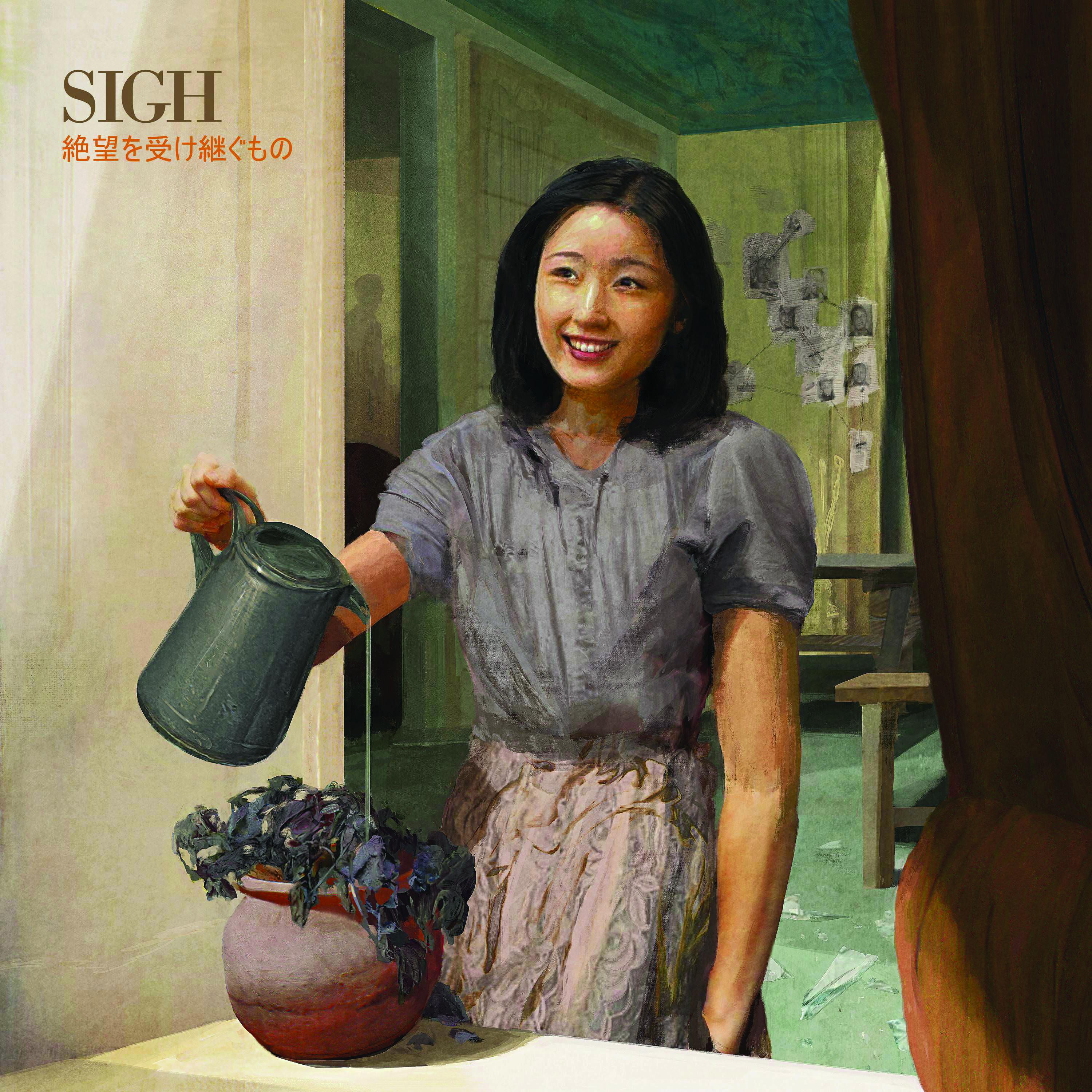 "Heir of Despair" is all over the place in the best way possible. Sigh's albums never disappoint, and with this release, I was surprised at how riff-heavy it is. While we still get the horror-like vocals, my attention was where the song would branch off to next. The second track, "Homo Homini Lupus," has this grand opening to it. It has the aesthetic of something like a Primeal Fear song. Then, it goes straight into speed metal, pulling off the extremes of metal that would impress any fan.
It's a descent into madness as Sigh brings it back to their early work to influence this album. There's constantly a fusion of all sorts of sounds here. Melodic vocals can snap into a frenzy of mad thoughts being spouted by a deranged individual. The incredible guitar solos might cut off by folk instruments at any given notice. This leaves the album with a sense of anxiety. You can never figure out what will happen next. The "Heresy," suite delivers on this idea. The first piece has this very intoxicating feel to it. It's unlike anything else on the album, but it works so well. The tension felt increases as it's chopped up in all sorts of ways. There's distorted saxophone, eerie vocals, and more throughout.
Sigh never cease to not impress audiences. This has got me thinking where Sigh will take it from here. It's a departure from their last album, "Graveward," in a lot of exciting ways. Fingers crossed Sigh keeps up this madness. It's some of their finest work, which is a lot to say given how much they have released.
Amr – Ihsahn
As much as Sigh's album was all about going in for the madness, Ihsahn's "Amr" perfectly balances beautiful, melancholy, dense tracks with brutal, vicious metal he's known for. For this release, he described its influences vary from R&B to the eerie synths of famous horror films in the 80's. "Samr," is this deep song of dread with Ihsahn's gorgeous vocals. We don't hear him sing like this too much, but I adore it. Accompanied by his great songwriting, this track has stuck with me quite a bit.
The best aspect of the album is Ihsahn's innovation to his already stellar sound. Instead of going for a more avant-garde approach, he expertly crafts a sound that compliments his past with production that feels like you're in an 80's horror film. The synths that haunt some of the tracks are an excellent fit. They flow with the brutal beginning of the album. "Lend Me The Eyes of Milennia," bursts at the seams with an eruption of synths, Ihsahn's screeching voice, and brutal drums and guitar. I love how easy he can make you feel so much during the album. The moments that are pure aggression are as violent as ever, sometimes more than other releases. "Amr," is a mesmerizing horror show that leaves you with an appreciation for the man's legacy.
2012 – 2017 – Against All Logic
I never suspected I was going to get sucked into a modern house album this year. Even with the 2018 release, these tracks during the years of the album's title offer a variety of eras in music. The sampling utilizes some fantastic vocals such as in "Never Dream." The way he messes with the funk, energetic vocals is awesome. To say this album grabs you from the very moment it begins to the electric conclusion is an understatement. All the tracks here are extraordinary. You'll dance, bop your head to the beat, and get lost. He is constantly playing around with styles that never feels jarring. You'll hear funk, soul, electronic, dance, and more. It makes the album have this appreciation for the past while appealing towards modern audiences.
The interesting part of this is that it's a side project recorded throughout a long period of time, but they all feel connected. The album never steers off course. Jaar's focus to properly utilize and honor the music he samples is lovely. Ideas and styles are well thought out to ensure an album that has cohesion and intrigue. It begs the question of what else Jaar has in store for A.A.L. The acclaim this album has been getting has me hopeful we will hear more of this. I've listened to this album so many times, and it all flows so smooth. I pick up on little bits I didn't realize before. It clicks more with each listen.
Singularity – Jon Hopkins
The morning after a night of indulgences, one is in a daze. Your head is banging, the body is recovering, and memories fade in and out. The world is a blessing and a curse; you are still here when you wake, but you must suffer the pain you inflicted on yourself the night before. Jon Hopkins "Singularity," feels like a continuation of his last masterpiece, "Immunity." Our character stumbles into the land where the sun rise stings their vision. The story is my interpretation, and we might differ here. Overall, "Singularity," is a rich, deep, hypnotic, and rewarding album.
Hopkins production here varies from fuzzy ambience in the opening track, to techno house, and even a mesmerizing orchestral section near the end. The experience feels so precise that tracks flow from one to the next, often having you get caught up in Hopkins arrangements. I found the transitions between styles often very moving. I get emotional during moments whereas I become excited by the microhouse tracks. It took me multiple listens to have everything click. The balance of these two aesthetics makes this album work so well for me. There's a beautiful, heart-arch to "Singularity." It deserves your attention and love.
I Loved You At Your Darkest – Behemoth
This band, as well Wolves In The Throne Room and At The Gates, obliterated me at the House of Blues in November. I had no idea a concert could be THAT cathartic. Behemoth's "The Satanist," stands as one of my favorite albums of all time. As a whole, Behemoth is just one of my favorites ever. They crank out albums that destroy people with its harsh guitars, guttural vocals, and thundering drums. They don't put out just some ordinary metal album.
"I Loved You At Your Darkest," starts off as a sac religious piece of art with the title of the album as it is a quote from Jesus in the Bible. Nergal is a constant preacher of his views on religion, which are very clear on here. "God=Dog" has, hands down, the best vocal ending of recent metal history. "Living God / I shall not forgive / Jesus Christ / I forgive thee not." Just want to add that I scream this in my car at least once a week, and nearly blew out my vocal cords at the concert. The feeling of constant hatred and aggression is unmatched in 2018. An anger that can be felt in the groups' vocals and lyricism leaves the listener also in uproar about life's burdens. There's a lot to pick apart in these tracks as far as the song writing. They truly make this album bigger than any other release with its themes. "If Crucifixion Was Not Enough" basically summarizes the album; an unrelenting wave of fury. They are constantly evolving into this monster of a band with an epic scale of ideas.
Behemoth's performance on here is breath-taking. The drums that kick off "Wolves Ov Siberia," shook me to my core upon initial listen. My blood is pumping during this track. The energetic, horrifying guitar work is also excellent.  It rips you apart leaving nothing but ashes. There's nothing here that I don't enjoy. I have played this every week since its release for many reasons. It's album that you can scream to world that everything is not OK, nor will it be for quite some time. When the dust settles, the album is a nightmarish tale of Nergal's wrath against the evils of the world. He's not someone who places his anger in the wrong places. He's not afraid to tear down anyone's beliefs. Who he is is an artist that will not hesitate to reveal themselves in their truest form. Long live Behemoth.
soil – serpentwithfeet
Watch out for this individual as they continue putting out new works. serpentwithfeet's (aka Josiah Wise) debut album is a spectacle. To say my breath was taken away is an understatement. I teared up, my thoughts raced around in my mind, and my heart didn't know if it was broken or healed. The poetry he writes left me in awe. Gorgeous verses that deal with sex, heartbreak, coping with loss, identity, love, and much more offer the listener a novella to get themselves lost in. Some of these tracks should be studied hard by students in college poetry classes for its metaphors, wordplay, and beauty. "bless ur heart," ends the album with its best written song. "When I give these books away will my ink betray me," begins the track. It's a heartbreaking opening line where we sense his concerns of misinterpretation by others. Will people hear these songs discussing his queerness and tear down a piece of work he, obviously, poured his whole being into? It's also accompanied by a beautiful piano piece and loving chorus.
For me, I hear two characters in this weaving tale; Wise and the demons that he carries with him. He takes pride with the demons. An example of this interpretation is in "cherubim," the chorus is this distorted voice that sounds like a creature that hangs on the back of Wise every day. This feeling of having some sort of baggage with you at all times is something a lot of people can relate to. It's believed that the cherubim served God willingly. "Boy, every time I worship you / My mouth is filled with honey." Even with Wise's beautiful vocals in the verses, the distortion of the chorus suggests a complex relationship. He is willing to give his best self to someone. The haunting voice is the thought in the back of his (and others) mind that all will not end well. Similar to this song is "seedless." Again, we hear Wise give the very best to a partner, only to hear that same voice in return. That same dark individual that was a venomous creature in his life. The production with vocals doesn't make the song very melancholy, but it's the songwriting that breaks my heart. You can hear the devotion this man would give anyone, and how it might have been taken advantage of. We don't all know the stories of these artist, so these are just assumptions. Nevertheless, relationships that have a one-sided love are present in people's lives. Not all of us feel it, but it breaks down others.
"soil" is a very approachable piece of work presented by a master of his craft. These songs give me chills with every listen. "bless ur heart," made me weep when I first heard it. I was left in shock at the end. Wise's voice is one of the best I've heard, and his writing is something to breakdown during multiple listens. I cannot recommend this release enough. The future looks bright for this artist.
There's a bunch I didn't include. For honorable mentions, I'd like to highlight "Humble Pi," by Homeboy Sandman and Edan, "Bad Actress," by deM atlaS, "Electricity Is On Our Side," by Busdriver, "Joy As An Act Of Resistance," by IDLES, "Idol," by Horrendous, and "Childqueen," by Kadhja Bonet.