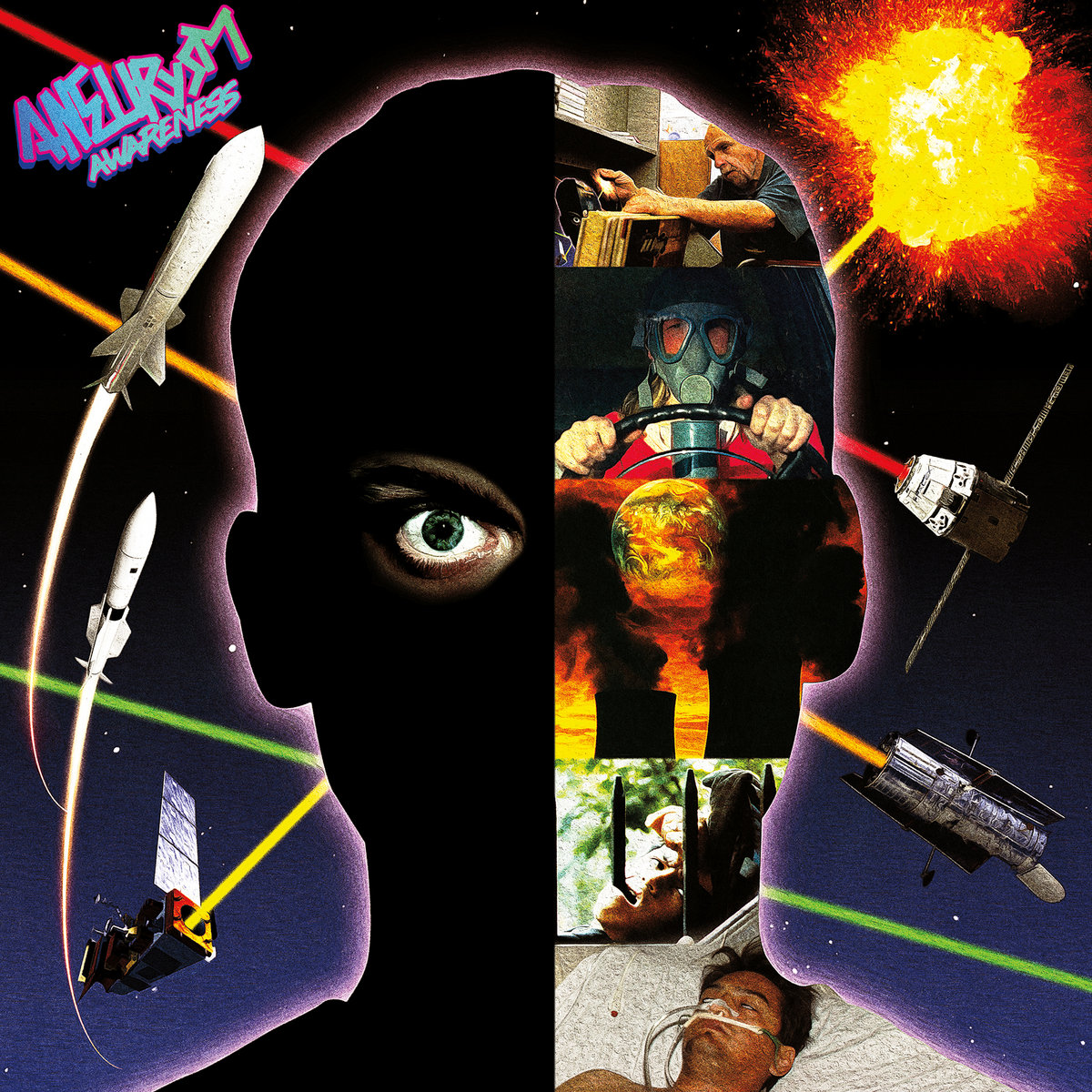 2019 has been a challenging year for the world but an incredible year for local music. As the year comes to a close I have compiled a list of my top 10 releases, in no particular order. Be sure to go out to shows and support these incredible artists!
Sneeze – Fin
Sneeze has crafted their best release to date and one of the best records of 2019. Fin is what I can best describe as, a heavily fuzzed out "grunge" (for lack of a better word) attack that bobs in this perfect balance of a beautifully dark, melodic world. Every song, bar and note on this record serves this purpose in creating this albums specific aesthetic. Fin's sonic thickness is definitely worth mentioning, this is no easy task for any three-piece band.
Black Beach – Tapeworm
Tapeworm is an absolute banger period! The riffs on this are dark, bendy and punishing with an appropriate amount of dissonance. The vocals are powerfully delivered, while the drums and bass are clobbering. This record puts you at pleasurable sense of unease, leaving the listener with this sense of teetering on the edge of madness. The tasteful and specific use of their specific guitar's properties into riff creation really stood out to me. The bends incorporated by the guitars tremolo arm served a specific purpose adding to the riff style and overall album feel. This shows, the level of thought and musicianship put into the writing by utilizing specific tools and qualities of the instrument to create something truly stands out.
Zip-Tie Handcuffs – Warm Shadows
One of the first things I noticed about Zip-Ties's new record is how incredibly captivating the bass grooves are. This paired up with their locomotive drumming, keeps everything locked in, regardless of how much is going on rhythmically. This large bass presence makes the guitar standout in a unique way, hitting hard and purposefully in every riff. The vocals have this dark and catchy soaring quality about them that meshes perfectly with the instrumentation. Warm Shadows is pleasantly trance inducing at times. This is a quite impressive juxtaposition given the energy and driving nature of the album as a whole.
Potty Mouth – Snafu
Start to finish this is one of the catchiest albums of 2019. Snafu is filled with hooks and melodies that will be stuck in your head at first listen. Potty Mouth really nailed the best qualities their specific sound in every aspect of this release. This record has the perfect amount of musical edge mixed matched with a witty and whimsical approach. They have an exceptional talent for writing songs that are clearly personal but leave the listener with a sense of nostalgia.
NICE GUYS – NICE GUYS
This self-titled release absolutely smashes! Every track has this unpredictability, while retaining a flow of chaos that is somehow very cohesive. NICE GUYS is filled with changing instrumental stabs, wild tones and blasts of energy. It is difficult to pinpoint any specific musical influences as it is so uniquely frenzy inducing. This is a perfect example of a record that forces you to go check out their next show.
Labor Hex – Nothing Is Real
Labor Hex's Nothing Is Real was released with perfect timing to make its well deserved place on my top 10 list. Every song on this EP forces you to move around. It is aggressive and melodic in a wonderfully atypical way. Nothing Is Real stands out from bands in similar genres fields, demanding your attention. Every element in the mix was thought out and serves a meaningful purpose. Labor Hex gave us a release that perfectly represents the Intensity of their live shows and when in the studio that is often not an easy feat.
Fucko – Social Climber
Social Climber is a perfect match of fat tearing fuzz with clean head bobbing guitar chords. The drums and bass keep all the musical space in the mix full and interesting without being overbearing during softer and more melodic parts. This record is bursting with large build ups and dynamic range. This keeps every song on the record fresh and attention grabbing across the board. Lyrically this album is fantastic, blending themes of personal storytelling, introspectiveness with contrasting apathy.
Pile – Green and Gray
One of 2019's best showcases of explosive transitions and dynamic shifts, is Pile's Green and Gray. This album itself is quite anomalous with it's large, almost ethereal sound often switching gears into anguished spill of raw emotion. The vocal performances are outstanding and very genuine. The lyrics are very poetic, yet wonderfully cryptic. This allows the listener to draw their own interpretation as to their meaning. They provided a perfect musical and lyrical balance as the "feeling" of the song is still conveyed without being lost to any form of lyrical ambiguity.
Lady Pills – Pink Void
Lady Pills created a beautifully haunting record. They have blended superb atmospheric element with stellar instrumentation, all wrapped in gorgeous vocal melodies. This album flows together spectacularly, by no means is Pink Void a collection of songs, but a flowing project with a very well thought out track order. In my mind it paints this imagery of a 20 something Alice and her band, playing a club in a noir downtown Wonderland, but hey, that's just me…
Aneurysm – Awareness
Aneurysm's 2019 release cuts like a bone-saw. Grinding guitars blast your ears, while pumping bass lines and hammering drums gnaw away at you. Every vocal performance delivers massive impact matching every instruments intensity perfectly. The aggression and energy presented in every song is crushing from start to finish. Absolutely nothing about this record will keep you standing still.